Keeping Edinburgh Warm
Nobody in your city should have to choose between eating or heating. You can make a difference this winter by contributing to the Keeping Edinburgh Warm Fund.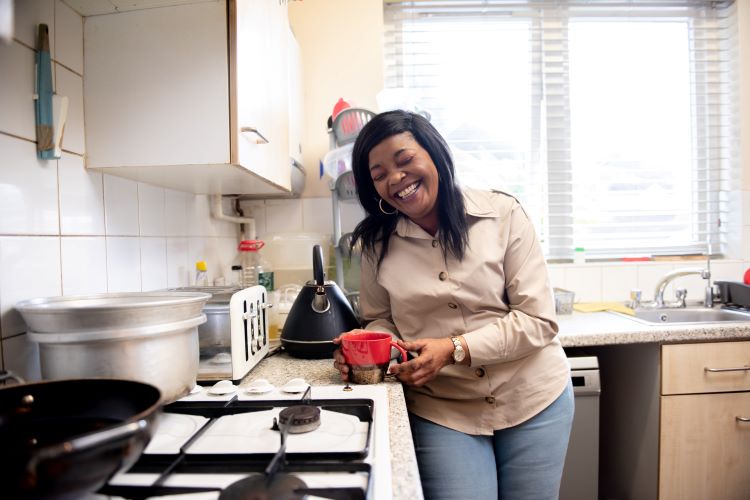 About our campaign
Thanks to the incredible generosity of supporters like you, last year's appeal raised £10,000. This has now been distributed as 40 cash grants to women and children being supported by Shakti Women's Aid.
But families are still finding it increasingly difficult to afford the basics, especially while the cost of living is still so impossibly high. The problem isn't over. Without last year's government support for energy bills, those of us in Edinburgh living in poverty are facing even harder financial decisions during the cold months, choosing between keeping the heating on or feeding the family.
So once again we are asking if you are able to help your community here in Edinburgh.
Yes, I want to keep people in Edinburgh warm this winter
Again, Turn2us Edinburgh Trust will be working with a local partner to distribute the grants to people and you can read more about 2022 partner organisation Shakti Women's Aid below.
2022 Keeping Edinburgh Warm Update
Shakti Women's Aid supports black minority ethnic (BME) women, children and young people who are experiencing, or who have experienced domestic abuse. Many Edinburgh residents, particularly victims of domestic and other forms of gender-related abuse, and their children, are at the sharper end of the cost of living crisis.
Due to a lack of services and support systems, falling into severe financial insecurity is a real risk, particularly for women and families with no access to public funds. This is why we chose to partner with Shakti. Your donations provided direct and urgently needed support so these members of our community can lift themselves from financial insecurity and thrive into the future.
If you have donated to Keeping Edinburgh Warm or if you, like many others, are not currently in the position to donate, please consider sharing our campaign online by downloading the image below and copying and pasting one of the following messages:
I've donated to Keeping Edinburgh Warm to help my community this winter. #KeepingEdinburghWarm @turn2us_org Or
Can you afford a donation to support your community this winter? Consider donating to Keeping Edinburgh Warm. #KeepingEdinburghWarm @turn2us_org
About Us
The Edinburgh Trust is part of national poverty charity, Turn2us, and has over a decade of experience in giving direct financial support to people experiencing poverty in Edinburgh, with over 4,000 grant awards made. We work on a cash-first approach, with payments made directly to the applicant where possible, allowing them dignity and choice in how they manage their grant.