Grants - what you need to know
Read our Frequently Asked Questions (FAQs) to find out about charitable grants. You can also learn about how to find grants using the Turn2us Grants Search, and how to apply.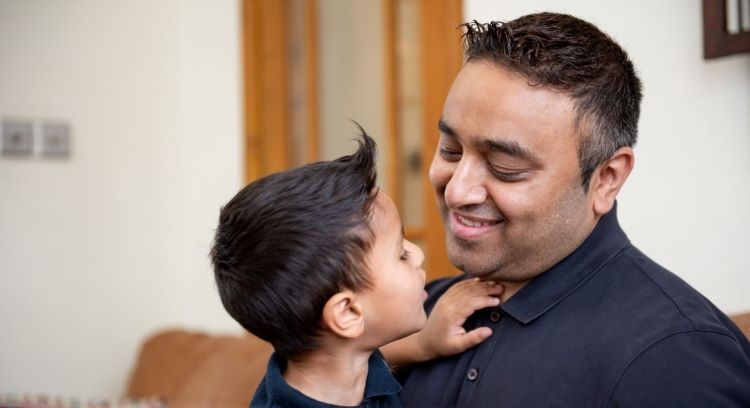 Grants FAQ
A grant is financial assistance given by charitable organisations (also known as grant-giving funds) to people in need.
Grants can be given as money, products or services that don't have to be paid back.
All charitable funds have specific qualifying rules (or eligibility criteria) that an individual has to meet in order to get help from that fund. Each fund's qualifying rules will be specific to them.
In general, you will have to be in financial need or on a low income. This may differ from charity to charity.
Other conditions to get a grant from a fund might depend on things such as:
Having particular disabilities or illnesses
Working or previously having worked in specific jobs or industries
Living in a particular area of the UK, such as a village, town, city, local council area, county, parish (past or present) or country
Being of a particular age group
Some funds also help the dependants of people their fund supports – e.g. their partners, ex-partners or dependent children.
Grants and No Recourse to Public Funds
If you cannot claim welfare benefits because of your status in the UK this does not stop you from applying for a charitable fund. This is because most funds help people who cannot claim benefits.
The Turn2us Grants Search contains information on charitable funds that may help:
UK or Irish citizens living in the UK or Ireland

Citizens of other countries living in the UK

UK citizens living abroad

Students who are UK citizens or normally resident in the UK
Although our Grants Search does not list charities that specifically help people in the Isle of Man or the Channel Islands, many national charities, such as occupational and health related funds, may help people who live in these territories. Contact any funds you find that seem to match your background, needs and circumstances for more information.
Our Find an Adviser tool includes information on advisory organisations for the Isle of Man and the Channel Islands. These may be able to provide you with more information about local organisations.
Open the Grants Search. At the first stage, you will be asked to fill out your basic information, including your age and postcode.
At the second stage, you will be given the option to choose to add additional details about yourself like your health condition, energy and water provider and your religion.
Many funds give grants based on your circumstances, such as what work you currently do or did in the past, or if you are suffering from a particular health condition.
Charities have very strict rules on who they can help, so make sure you definitely meet their eligibility criteria before you apply.
Important tip: It's worth doing a search for yourself, your partner or the child/adult you're caring for - you may get different results for each search.
The charity should tell you what you need to provide in order to be considered for a grant. The documentation varies from charity to charity but usually includes documents such as:
Proof of address.
Work history and proof of occupation.
Reason you are applying for help.
Details of your income: from benefits including Carer's Allowance, Tax Credits, earnings from employment, State Retirement Pension, occupational pensions and any other sources.
Details of your savings, investments and other capital. You may need to provide bank statements.
Details of rent or mortgage payments.
How much your annual Council Tax bill is and whether you get any help with it.
Some charities will only accept applications through an intermediary or support worker who's applying on your behalf.
Intermediaries are advisers, support workers, home visitors and welfare officers who have regular contact with people in financial need. Intermediaries and support workers include:
Health and social care professionals, such as nurses, GPs, therapists and social workers
Advisers from Citizens Advice and other advice organisations
Local charity offices, such as Age UK, Mind, or disability groups
Staff and volunteers from charities working with people in financial need
Someone who speaks on your behalf (advocate or representative) - for example advocates for people with learning disabilities
Teachers
The charity's profile should explain what kind of professional they accept applications from.
You can also use our Find an Adviser tool to find an intermediary.
Whilst most charitable funds try to reply as quickly as possible to applicants, this varies from charity to charity. How long it takes to get a response often depends on:
The resources they have available, in terms of staff and funding.
What procedures they use to assess your application.
Some charitable funds use committees to assess applications. How often these meet will vary - from once a month or less frequently. Others have staff who assess the applications and may make home visits.
Make sure you complete the application forms fully and provide as much information as possible to support your case. If details that they have asked you for are missing, this may delay the process.
This will depend on the fund awarding the grant.
You may be paid by cheque or through a direct bank transfer using a system like the Bankers Automated Clearing System (BACS).
Some funds won't pay the grant directly to the person requiring help but to an intermediary organisation. This is usually the case when an intermediary has applied on behalf of their client.
Some funds give grants as 'gifts in kind'. This means that they would buy certain items, such as white goods, furniture, telephones or disability equipment on behalf of the people they help – especially if they can get a better price because they are a charity or through buying in bulk.
Sometimes, items such as disability equipment are given as a loan (free of charge or at a low rental cost) rather than as a gift.
The fund will advise you further on how your grant will be paid.
There is no 'entitlement' to charitable grants, which are given at the discretion of each charitable fund.
Unfortunately, your application to a charitable fund may be refused. The fund should give you a reason when replying to you.
Reasons might include:
You don't meet the qualifying rules.
The charity does not provide grants for the type of help you want.
You have too much income and/or capital to be eligible for support.
For some other reason that is specific to the charitable fund you have applied for.
Unfortunately, in some cases, you may not qualify for help from any organisation listed on our Grants Search.
Many charitable funds will not give a grant if you are eligible for benefits but are not currently claiming any.
Regular payments
If you get regular payments from the fund, they are not counted as income and will not reduce your benefits.
If you get Universal Credit, Department for Work and Pensions (DWP) guidance suggests that charitable payments shouldn't affect how much Universal Credit you get. If the money you get from a charity is treated as income when working out your Universal Credit, you should speak to an adviser.
Goods (payments 'in kind')
If you get goods instead (payments 'in kind'), this is ignored as income unless you are getting Income Support or income-based Jobseeker's Allowance (JSA) and are involved in a trade dispute.
Irregular charitable payments
Irregular charitable payments count as capital rather than income. However, if you are involved in a trade dispute, they can count as income for Income Support (IS) or income-based Jobseeker's Allowance (iJSA).
If an irregular payment takes your capital above the higher capital limit of £16,000, you will lose your entitlement to means-tested benefits, with the exception of Guarantee Pension Credit (GPC). If you are receiving GPC, no capital limit would apply to Housing Benefit (England, Scotland, Wales) and Housing Benefit (Northern Ireland).
Whether it is counted as income for tax credits depends on whether the charitable income is taxable. You should inform HM Revenue and Customs (HMRC) who would be able to confirm.
Get advice
You should get advice from a benefits expert on this subject. You can use our Find an Adviser tool to look for a local expert.