Donate in memory
Gifts in memory of a loved one are an important and meaningful way to celebrate their life.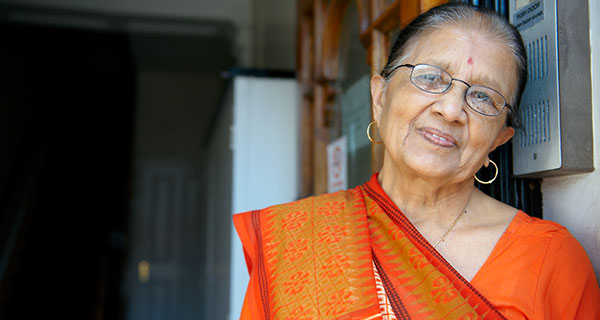 Donate in memory
There are many ways you can remember and celebrate the life of someone special. By giving in their memory, you can help people give the gift of hope to those struggling to cope with financial crisis due to a life-changing situation such as bereavement, illness and a missed pay-check, or struggling to meet their basic needs as the cost-of-living increases.
Your support today will go a long way in helping to work towards a future free from poverty.
Make a donation online today

You can also call us on 020 8834 9271 to make a donation over the phone (Monday-Friday, 9am – 5pm) or make a cheque payable to Turn2us and send it to: Hythe House, 200 Shepherds Bush Road, London / W6 7NL.
Regular gift
Setting up a direct debit or standing order in memory of your loved one is a generous and long lasting way to give in their name.
Tribute fund
Starting a tribute fund in memory of your loved one is a special way to honour their life. It means any donations you make now, or in the future, will go towards a fund in their name.
If you have any questions about setting up a Tribute Fund and would like to contact us, please email fundraising@turn2us.org.uk.
Funeral collection
If you're planning to ask for donations to be made at a loved one's funeral or memorial service, we're extremely grateful that you've thought of us at this time.
Donation collection boxes
We're able to provide collection boxes if this is something you would like, for displaying as a collection.
Arranging a collection online
You may wish to create an online page to share with others. This allows anyone who can't be with you on the day to make a donation or share a message.

Starting a page in memory of someone special means you can share thoughts online as well as make donations. For many, it is the start of a Tribute Fund that you can keep visiting for years to come.
Funeral directors
You could ask your funeral director to help you collect donations, they are usually happy to help with this. You can provide them with our contact details and we'll be happy to help them if they need any support from us.