About Turn2us Edinburgh Trust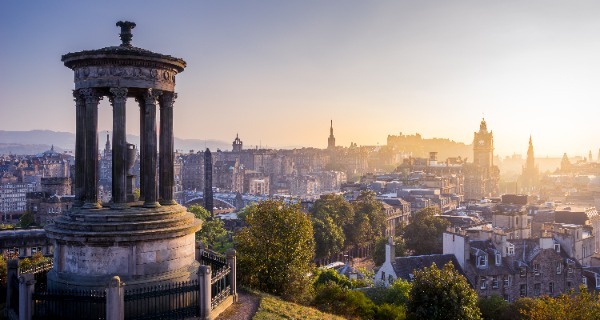 Our programmes have been a lifeline for many in the city over the last 10 years, as unexpected life events from bereavement to illness, paired with the economic impact of the pandemic, has meant many people have found it difficult or impossible to cope financially.
Since its inception, the Edinburgh Trust team has made over 4,000 new grant awards to help people experiencing poverty in the city, as well as providing ongoing financial support to several hundred regular grant recipients.
Our original Edinburgh Trust funds evolved to include a local Response Fund, and in 2020 we launched a Covid fund to support people affected by the coronavirus pandemic. In 2022 we relaunched the Trust, with a new focus on partnership working, in order to work more collaboratively with organisations across Edinburgh and increase the impact of our grant making.
In early 2022 we confirmed our intention to strategically align with the ambition set out by the Edinburgh Poverty Commission's report, A Just Capital. As part of this, we are committed to stepping up our response in addressing financial insecurity for the people of Edinburgh. We will announce and publish our plans regarding this investment as our work develops.
How we work
We work closely with organisations across Edinburgh who help people to apply for our grants. Support and input from these referral partners enable us to assess and make grant payments more effectively.
The average grant is currently around £750, and we work on a cash-first approach, with payments made directly to the applicant where possible, allowing them dignity and choice in how they manage their grant.
Mostly, people apply for help with their essential living costs, or for help to buy furniture or white goods for their homes. We also provide grants for IT/tech equipment, clothing, transport costs, or for help with short courses for employability. As a charity we want our support to not only help people survive, but to also thrive. We therefore look at the longer-term goals and ambitions of people when they come to us for a grant, to see how we might also be able to contribute to these.
We are always striving to refine and improve the application experience and are committed to developing our grants programme further in the coming years, as we strive to shift power away from ourselves and into Edinburgh's communities. This approach means we can provide support in a way that ensures greater dignity and respect to those for whom we exist. This work is being developed in collaboration with our referral partners, and in co-production with lived experts.